November 2017 Cape Cod Sales Statistics
The most recent Cape Cod single family home sales statistics are now available and sales continue to be off due to low inventory.  Both closed and pending sales were down 21% over November 2016 and inventory was down 25%.  This trend is continuing right through the end of the year.  Only time will tell if 2018 reverses the trend by showing with more new listings on the market.  Median sale prices are up only slightly compared to November 2016, but 6% year over year.
To view Cape Cod real estate market statistics for the past 15 months, visit FastStats, a new service provided by the Cape Cod and Islands Association of Realtors.  You can choose statistics for the entire Cape by selecting the Barnstable County Report, or you can request statistics by Town through the interactive map provided.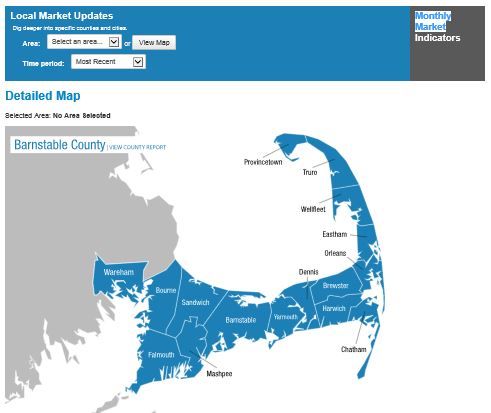 With prices reduced and interest rates at historic lows, there may be no better time to buy your Cape Cod dream home than right now.  Please complete our contact form to be added to our mailing list.  We will automatically notify you when new information is available.
If you're a seller and would like more detailed information about YOUR home's value in today's marketplace, please complete our contact form for a free comparative market analysis.